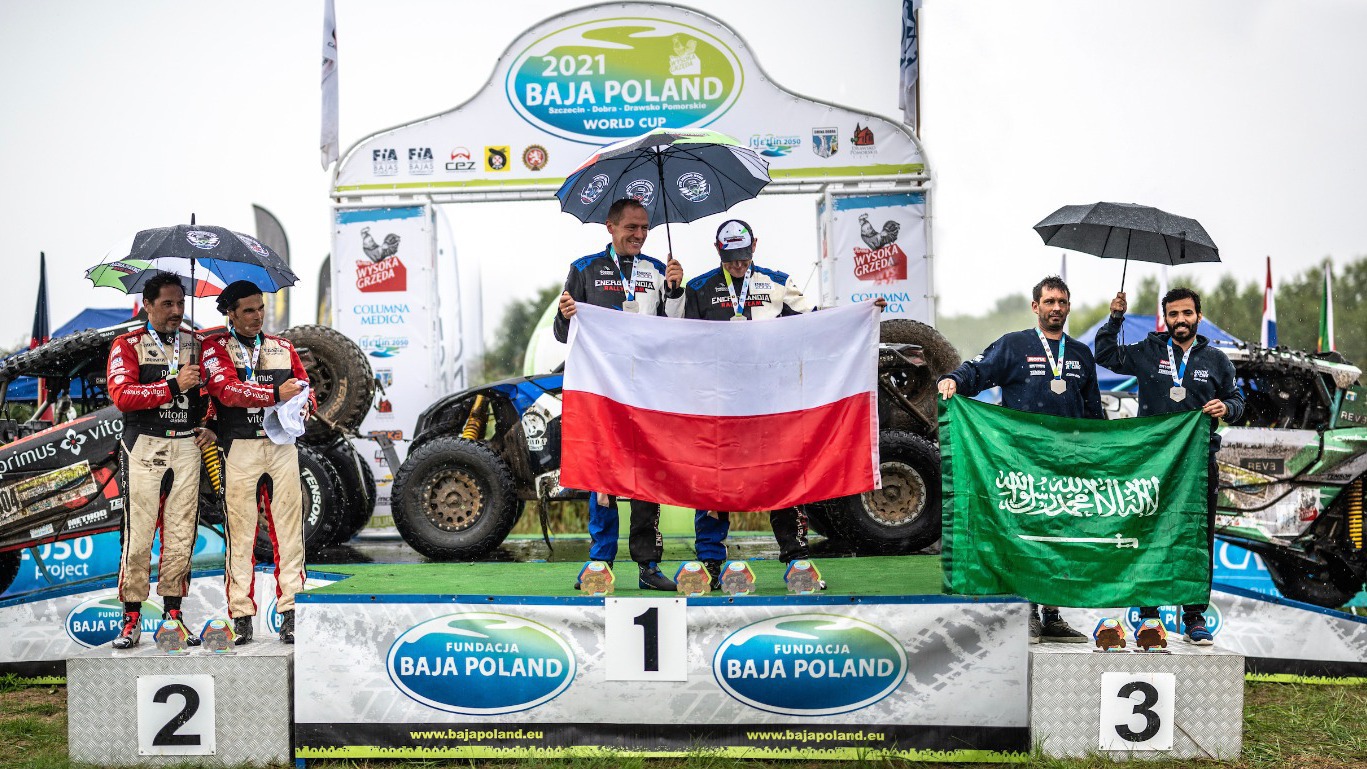 29/08/2021
FOUR PLACES IN THE TOP SIX AT BAJA POLAND
Baja Poland – August 26-29, 2021
FIA World Cup for Cross-Country Bajas, round 7
FIA European Cup for Cross-Country Bajas, round 3
Sunday, August 29th, 2021
SOUTH RACING CAN-AM TEAM CLAIMS
FOUR PLACES IN THE TOP SIX AT BAJA POLAND
Portugal's Alexandre Ré extends his FIA European Baja series lead with second place
Kuwait's Meshari Al-Thefiri continues to lead FIA World Cup for Baja series after Poland
SZCZECIN (POLAND): The South Racing Can-Am Team enjoyed another successful foray into the FIA World Cup for Cross-Country Bajas with four of its Can-Am Mavericks finishing inside the top six at Baja Poland and five of the six cars reaching the finish in Szczecin on Sunday.
Despite wet and muddy conditions on the final morning and rutted and demanding stages through a military proving ground on Saturday, the Can-Ams overcame the challenge and the in-form Portuguse driver Alexandre Ré and his co-driving brother Pedro led the way with second place in the FIA T4 category behind local driver Marek Goczal in a South Racing-built Can-Am. The success enabled Ré to extend his lead in the T4 category of the FIA European Baja series.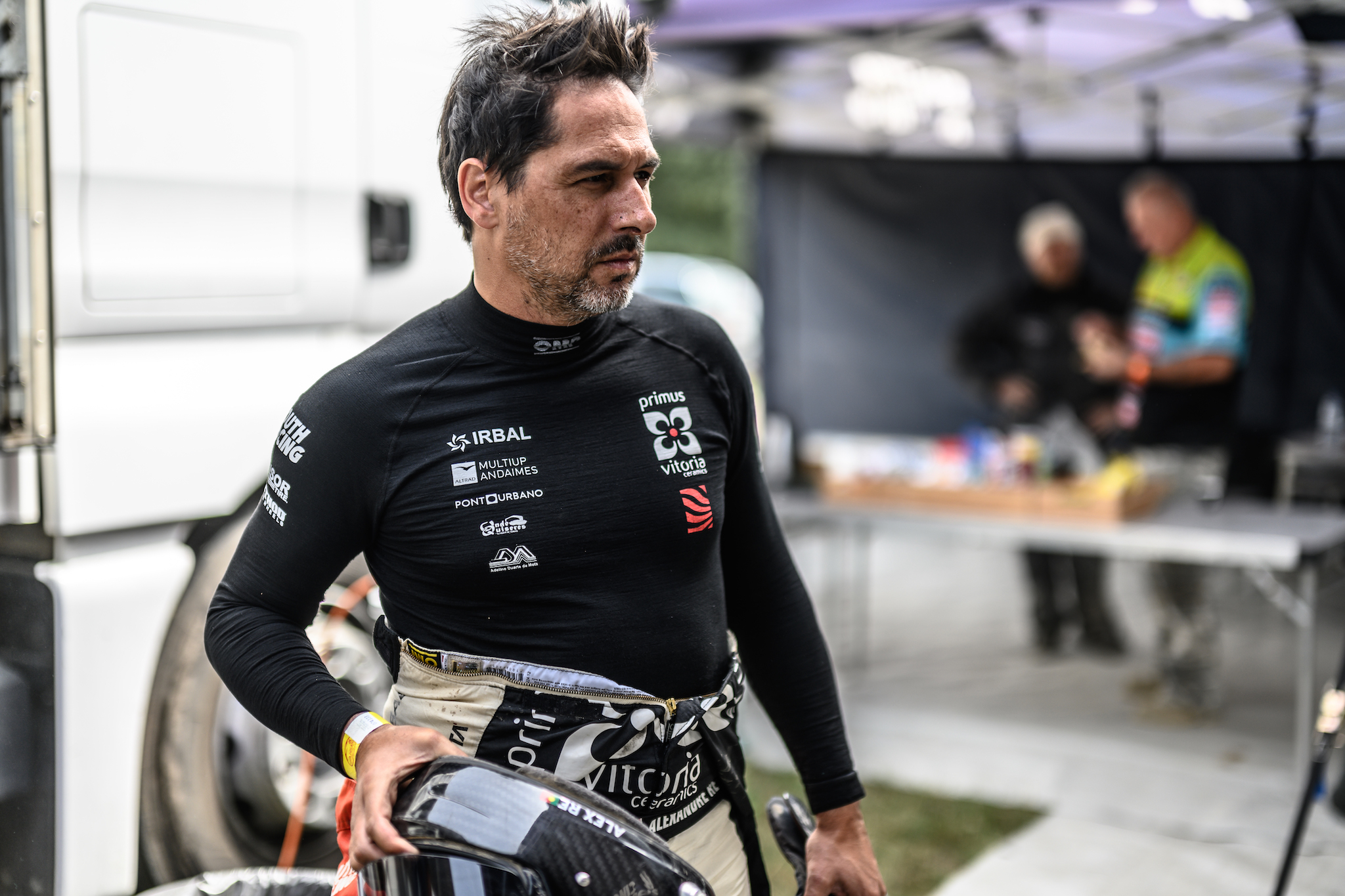 Alexandre Re / 2nd
Saleh Al-Saif and French co-driver SebastienDelaunay rounded off the podium places with third place in the second South Racing Can-Am and the result enabled the Saudi driver to close the gap on team-mate Meshari Al-Thefiri in the battle for T4 honours in the FIA World Cup for Cross-Country Bajas.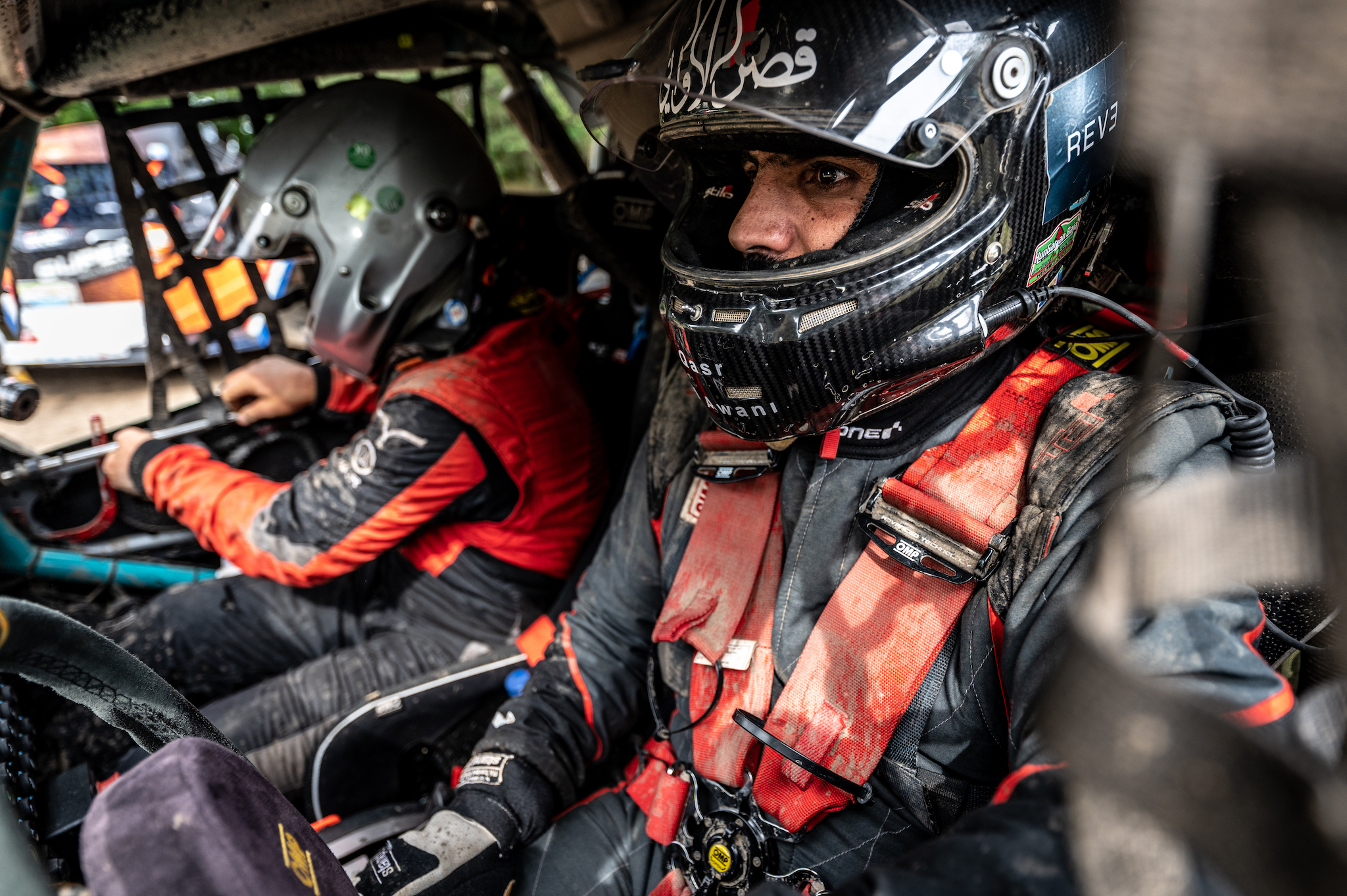 Saleh Al-Saif / 3rd
Kuwait's Meshari Al-Thefiri and his Qatari navigator Nasser Al-Kuwari snatched fourth place on the final loop of stages and that enabled Al-Thefiri to retain his FIA World Cup lead and remain in contention for European series honours.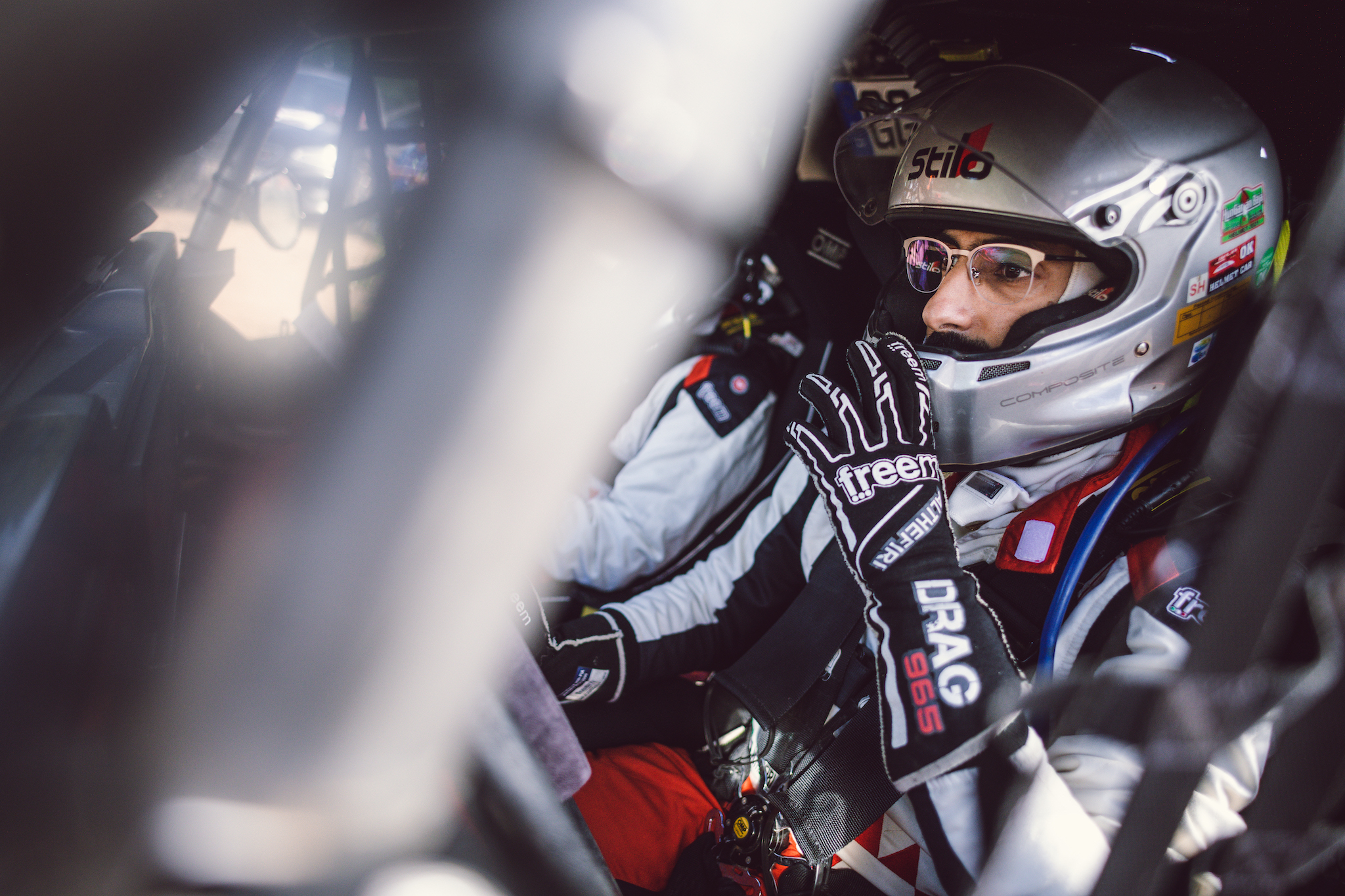 Mshari Althefiri / 4th
Henderson tackled three South American Dakars on a quad and also competed in the 2012 FIM World Cup. He also took part in the Vegas to Reno race.Uruguay's Luis Henderson enjoyed his first appearance on a European event with South Racing and teamed up with Spaniard Juan Carlos Carignani to finish sixth, despite a minor roll on Saturday.
"This was my first time in Poland," said Henderson who had backing from the Uruguay Ministry of Tourism amongst a list of private sponsors. "I did some UTV races in Argentina to see how the SXS feels."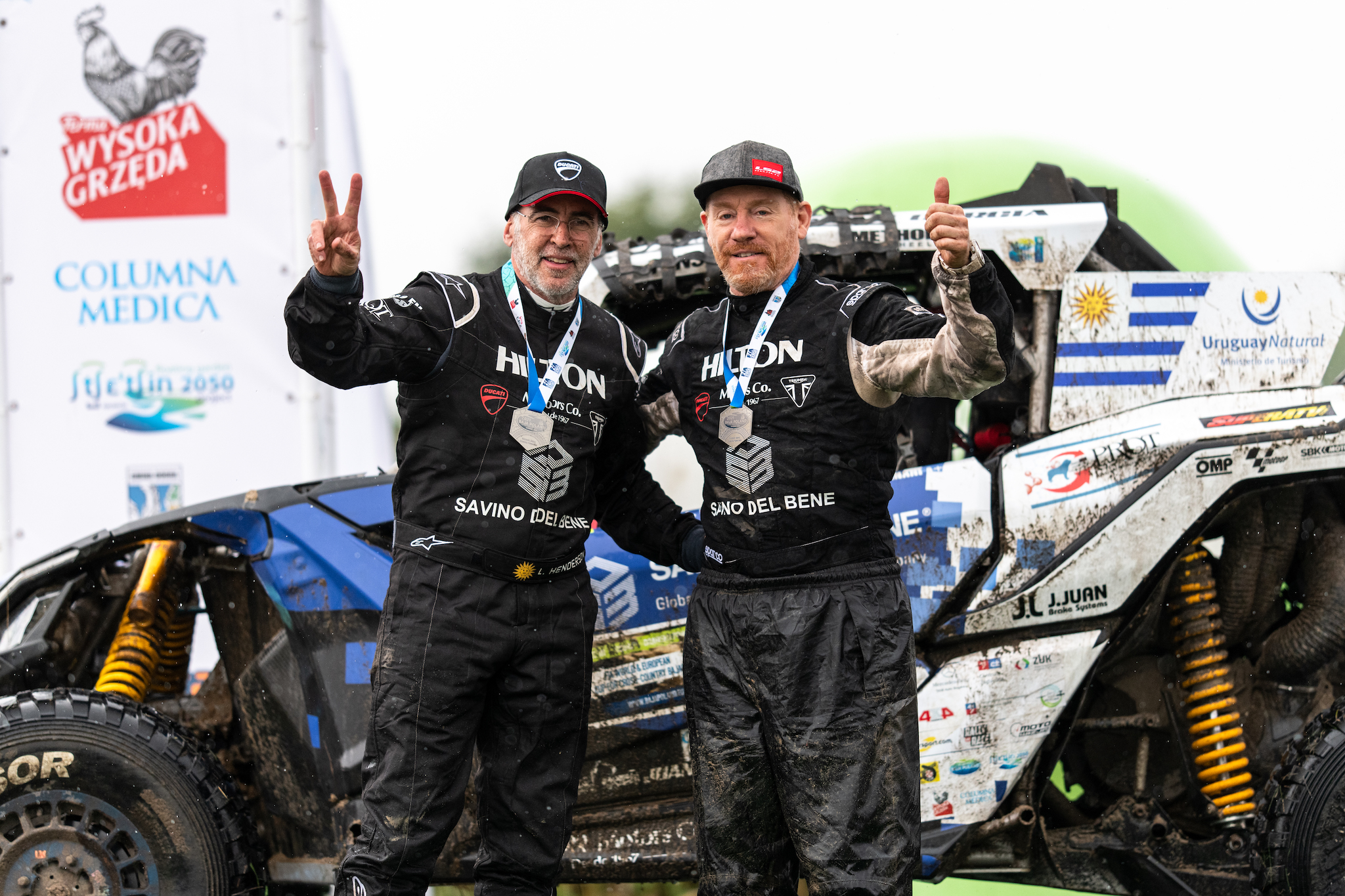 Luis Henderson and Juan Carlos Carignani / 6th
The Uruguayan duo of Rodrigo Zeballos and Sergio Lafuente crewed a fifth South Racing Can-Am and overcame a 10-minute penalty for a timing card error to finish 11th.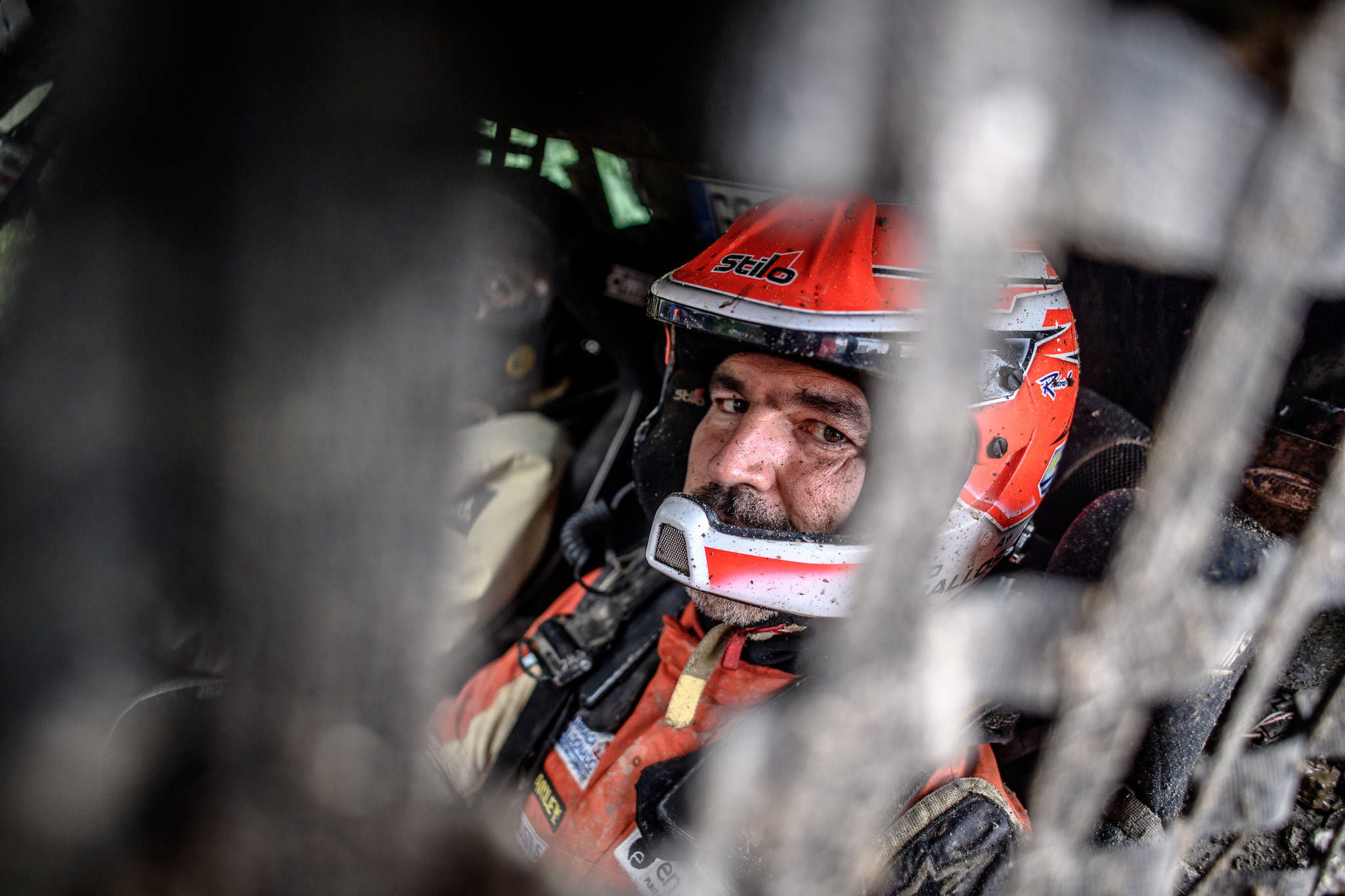 Lithuanian driver Rokas Baciuška teamed up with Spaniard Armand Monleón as a replacement for his fellow countryman Oriol Vidal and won the qualifying stage on Friday afternoon. An accident put paid to his title aspirations on Saturday morning, but the talented youngster set some competitive times from then on and won the last stage.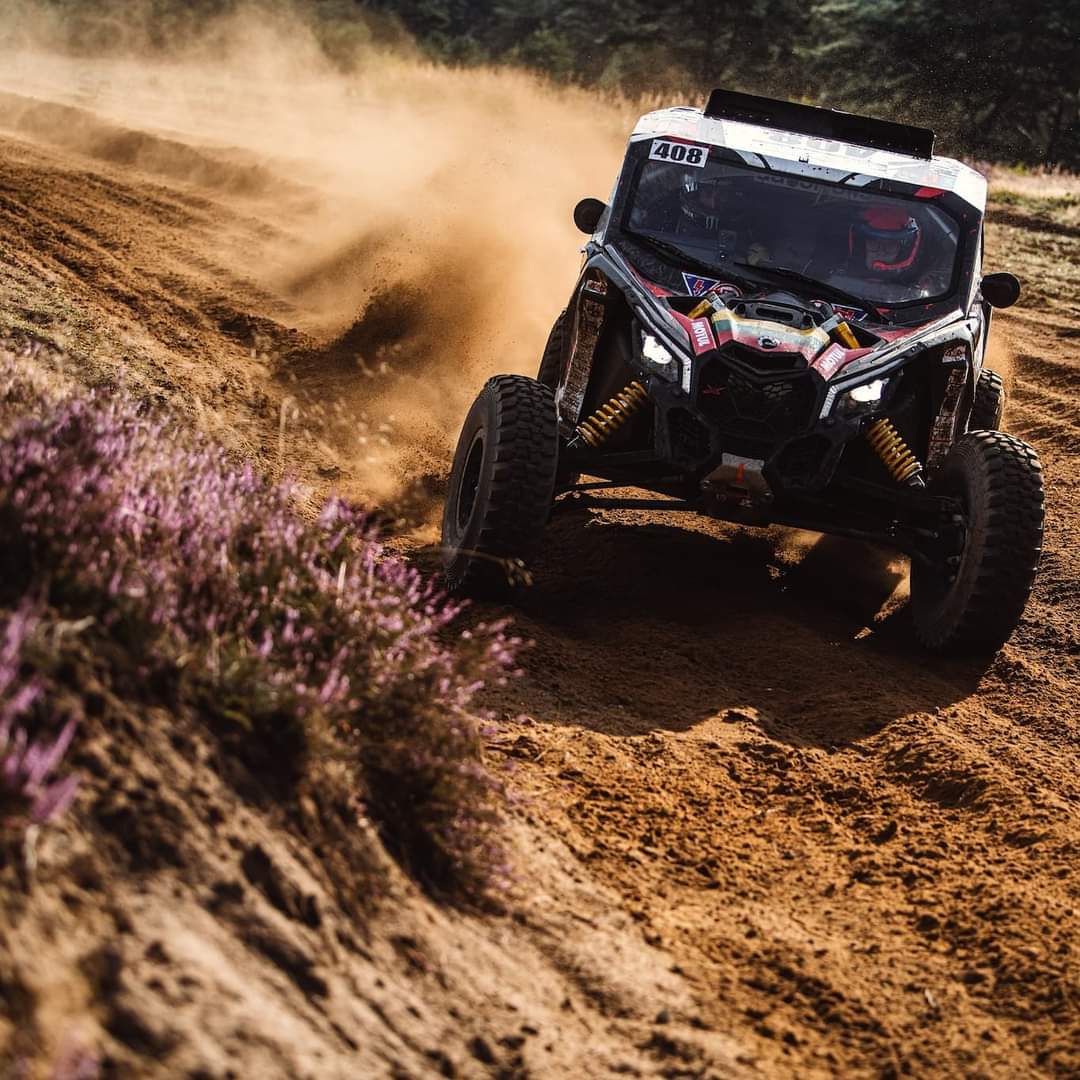 Rokas Baciuska / DNF
South Racing Can-Am Team's Scott Abraham said: "This was another good Baja Poland and at least the weather held until Sunday. Wet conditions at the end of today made things a little bit treacherous and not so enjoyable for the crews. It was a strong event for the South Racing Can-Am team with us extending our lead in both the European and FIA Baja World Cups.
"As a manufacturer of vehicles, a South Racing Can-Am-built car also won the event overall and South Racing was able to secure top 10 positions with South Racing-built cars. Once again, this shows the strength of the Can-Am in the international cross-country market.
"It was interesting terrain in Poland and Alex (Ré) decided to settle to secure the lead in the European Cup, as well as maintaining second overall."
Baciuška was the revelation of the entire field through the opening 7.33km qualifying stage on Friday afternoon. The Lithuanian stopped the clocks in 7min 49.1sec on the wet and narrow stage to record the fourth fastest time in the general classification behind two X-raid Minis and a Toyota and led the FIA T4 section by eight seconds from South Racing Can-Am team-mate Al-Saif.
Baciuška said: "It was a good day but a short day. P1 in our class and four overall. We just needed to get a good lap time to get a good start position for the real stages tomorrow."
Local driver Marek Goczal was third and South Racing's Ré, Zeballos, Al-Thefiri and Henderson were fourth, fifth, sixth and ninth in the 12-car T4 field, with Ré admitting to driving cautiously on the tricky opener. Zeballos incurred a 10-minute penalty for a timing card error.
The real action began with the first of two passes through the 184.05km selective section at the military area of Drawsko Pomorskie on Saturday morning. Goczal benefited from his local knowledge to claim the stage win and a T4 lead of 4min 09sec to take into the repeat run through the stage in the afternoon.
South Racing's Ré, Al-Saif, Al-Thefiri, Henderson and Zeballos were second, third, sixth, seventh and ninth, with Henderson surviving a gentle roll and Al-Thefiri losing time with a flat tyre. Overnight leader Baciuška clipped a bank and incurred penalties for failing to finish the stage.
"We made a mistake trying to avoid some water splash," said his co-driver Monleon. "We went a little bit too much on the left and we hit one bank and messed, a little bit, with one front wheel. We managed to come back to the service point to take the start of the second stage."
Goczal was again fastest on the repeat run and headed into the night halt with a T4 advantage of 6min 43.8sec over Ré. Al-Saif. Al-Thefiri, Henderson, Zeballos and Baciuška held second, third, fifth, sixth, 11th and 12th places.
Repeat runs through two short selective sections of 9.65km and 17.35km brought proceedings to a close on Sunday. Amerigo Ventura won the opener from South Racing's Baciuška and Goczal won the longer second one, again from the Lithuanian. It meant that Goczal took a lead over Ré of 8min 33.8sec into the repeat runs with Al-Saif and Al-Thefiri maintaining third and fifth.
The T4 runners survived the treacherously slippery and muddy conditions on the second pass, with Goczal confirming victory in the category over Ré by 9min 26.8sec. Al-Saif rounded off the podium places for the South Racing Can-Am Team and Al-Thefiri displaced Pavel Silnov on the last loop and moved up to fourth place.
"Today was like an off-road rally, not a classic rally with the mud and the conditions," said Baciuška, who won the final stage.
Support for the South Racing Can-Am Team came from Method Wheels, Tensor Tires, Motul, Bell and OMP.
2021 Baja Poland – FIA T4 result
1. Marek Goczal (POL)/Michal Goleniewski (POL) Can-Am Maverick 5hr 17min 17sec
2. Alexandre Ré (PRT)/Pedro Ré (PRT) South Racing Can-Am Maverick 5hr 26min 44sec
3. Saleh Al-Saif (SAU)/Sebastien Delaunay (FRA) South Racing Can-Am Maverick 5hr 31min 17sec
4. Mshari Al-Thefiri (KWT)/Nasser Al-Kuwari (QAT) South Racing Can-Am Maverick 5hr 40min 42sec
5. Pavel Silnov (RUS)/Evgenii Zagorodniuk (RUS) Can-Am Maverick 5hr 42min 42sec
6. Louis Henderson (URY)/Juan Carlos Carignani (ESP) South Racing Can-Am Maverick 5hr 53min 27sec
7. Amerigo Ventura (ITA)/Mirko Brun (ITA) Yamaha YXZ 1000 R 6hr 02min 32sec
8. Miguel Valero (ESP)/Jacqueline Ricci (ESP) Can-Am Maverick 6hr 30min 54sec
9. Armen Puzian (RUS)/Oleg Uperenko (RUS) Can-Am Maverick 6hr 41min 48sec
10. Claude Fournier (FRA)/Laurent Lichtleuchter (FRA) Can-Am Maverick 7hr 00min 38sec
11. Rodrigo Zeballos (URY)/Sergio Lafuente (URY) South Racing Can-Am Maverick 8hr 49min 52sec
Rokas Baciuška (LIT)/Armand Monleón (ESP) South Racing Can-Am Maverick Not classified
Ends
For further information: contact Scott Abraham, South Racing, Email: Scott.Abraham@southracing.com, Tel: + 49 172 6662880.
Facebook group: South Racing Can-Am