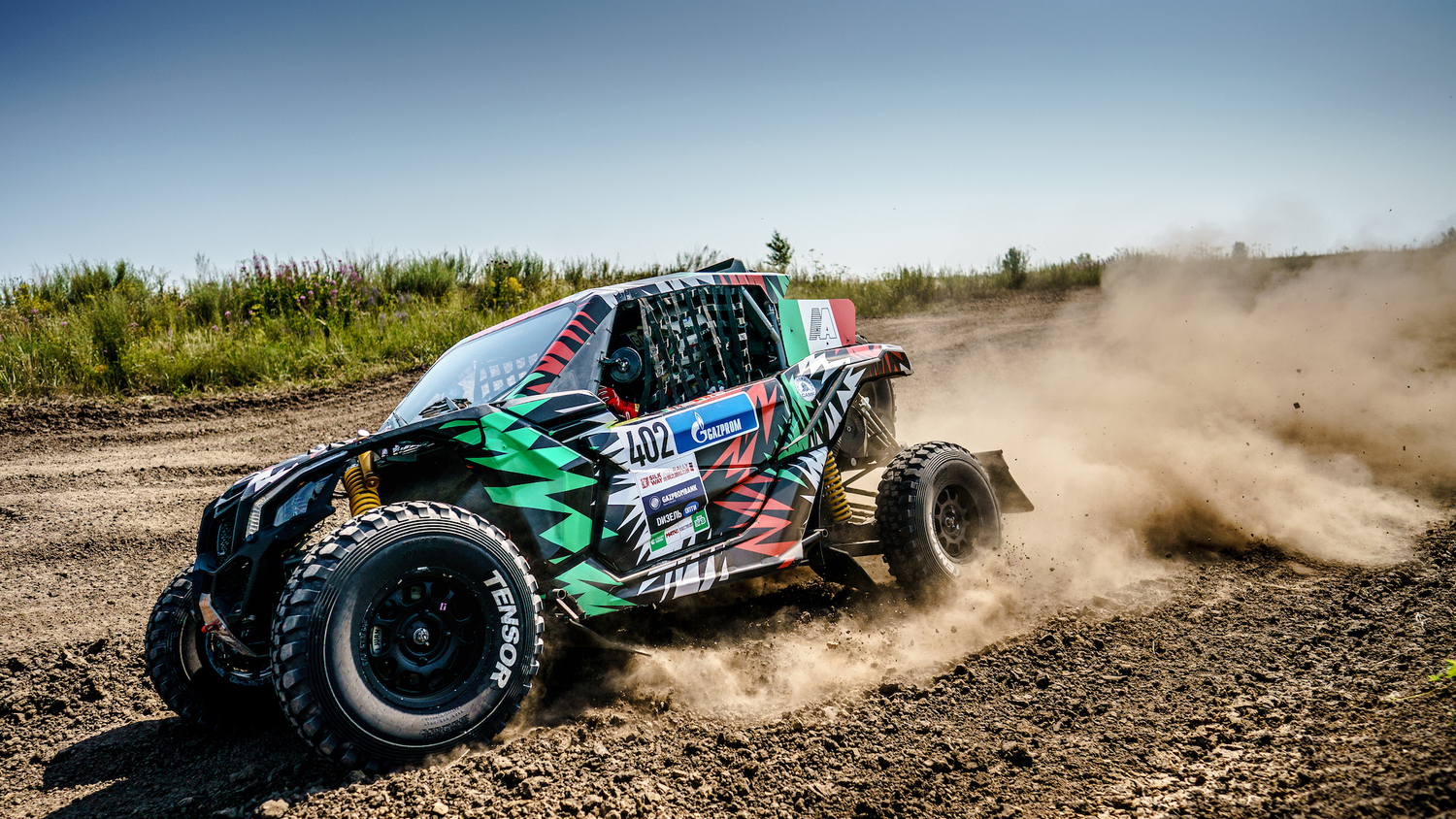 04/07/2021
SOUTH RACING PULLS ITS FIVE-CAR TEAM OUT OF THE SILK WAY RALLY
Silk Way Rally – July 2-11, 2021
FIA World Cup for Cross-Country Rallies, round 3
For immediate release
Sunday, July 4th, 2021
SOUTH RACING PULLS ITS FIVE-CAR TEAM OUT OF THE SILK WAY RALLY
GORNO-ALTAISK (RUSSIA): South Racing took the decision to withdraw its five Can-Am Maverick XRSs from the Silk Way Rally when race officials confirmed that the event would not be able to cross the border into Mongolia on Sunday and continue to its original finish in Ulan Bator on July 11th.
With a reported spike in Covid-related cases across the border in Mongolia, a senior Russian health official advised rally organisers not to continue on the original route and this year's third round of the 2021 FIA World Cup for Cross-Country Rallies will be shortened to such an extent that it will take place entirely in Russia and will not be eligible for full championship points.
South Racing Can-Am Team's Scott Abraham said: "Obviously this was very disappointing news, considering the strong race that we were having and we had the largest entry at the race. Unfortunately, due to a situation out of our hands, the format of the revised event could not guarantee that we would be able to score points.
"All of our drivers are fighting for the FIA Cross-Country World Cup in T3 and T4 categories and we made the decision to withdraw from the race on safety grounds. We don't believe that the event could have been fulfilled in the way that it was intended. It's a great pity."
South Racing had entered a Can-Am in the T3 category for Spaniard Fernando Alvarez and French co-driver Laurent Lichtleuchter and a quartet of Mavericks in the FIA T4 section for series leader Austin Jones, his father Jesse, Frenchman Eugenio Amos and Dutchman Kees Koolen.
After technical and administration formalities in the Siberian city of Omsk, action got underway with a short 87km selective section on military ground between Omsk and Novossibirsk on the Ob River.
Sergei Kariakin drew first blood in the FIA T4 contest and headed into the first night halt with a lead of 5min 37sec over Amos. Jones and Koolen were well-placed in fifth and sixth and Austin's father Jesse was eighth.
In the T3 tussle, Pavel Lebedev snatched the early advantage from Jean-Luc Pisson and José Pena Campo. Alvarez was classified in fourth in the South Racing Can-Am.
Stage two ran for 132.74km in a day's south-easterly route of 581.73km between Novossibirsk and Gorno-Altaisk and was the last challenging special in Russia before the rally was scheduled to enter Mongolia.
Kariakin maintained his T4 lead with another stage win from Austin Jones, Amos and Jesse Jones, with Koolen finishing the day in seventh place. It meant that the South Racing quartet were classified in second, third, fourth and fifth overall behind Kariakin, with Amos leading the way from Austin Jones, Koolen and Jesse Jones. Lebedev led the T3 category from Pisson and South Racing's Alvarez.
South Racing cars were withdrawn after the official statement had been made about the closure of the border with Mongolia and the radical modification of a shortened route in Russia.
Support for the South Racing Can-Am Team came from Method Wheels, Tensor Tires, Motul, Bell, Lazer and OMP.
Ends
For further information: contact Scott Abraham, South Racing, Email: Scott.Abraham@southracing.com, Tel: + 49 172 6662880.
Facebook group: South Racing Can-Am